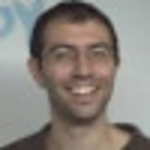 Avrom Gilbert
@avrom.gilbert
Kapas
Early Stage Startups
Everything related to early stage startups, from financing to building the team and marketing. If you are a founder or a team member in a startup then this Kapa is for you!

Better Communication - a startup's secret weapon
Collecting a set of writings which can help startup founders and employees build better businesses. Techniques for how to work better with internal and external stakeholders.
Kapai project is shutting down. If you would like to take ownership of it please contact usDismiss